How It Works
In just 3 hours of video instruction, star GMAT instructor Isaac Puglia will teach you the unique study methods that allow his students to reach their dream scores in half the normal time - everything you need to know to raise your Quant, Verbal, Essay, IR, and overall score faster than you thought possible.
Learn The Best From The Best
You'll be learning from 99th percentile GMAT scorer and former Manhattan Prep Instructor Isaac Puglia who has taught thousands of students how to maximize their potential on standardized tests - his pioneering study methods and jaw dropping results have earned him hundreds of 5 star reviews from students all over the world.
As one of the top GMAT Instructors in the industry he's normally insanely expensive to work with - get the same advantages his top paying and top performing clients have at a fraction of his normal rate!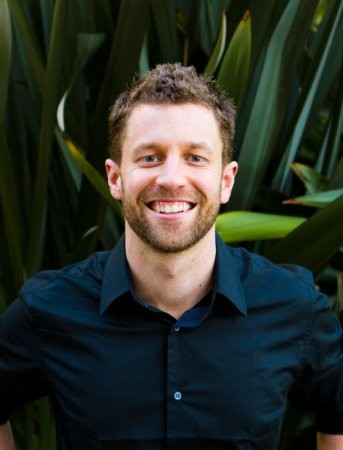 What Students Say
"Phenomenal instruction and tips to pass the exam"


"I was able to exceed my target GMAT score and I have Isaac to thank for that!"


"I can't rave enough about Isaac as an instructor"


"I struggled with the GMAT for literally 2 years (on my own)...and (after 20 minutes with Isaac) I just got a 700 today!"


"I subscribed to Isaac's process and scored above the goal I had set for myself"


"Isaac is a brilliant educator"
What's Included?
three hours of punchy, efficient, and effective video instruction, broken into bite size chunks so you can optimize your study time and performance today (normally $3,000)
weekly live group session with Isaac to make sure all your questions get answered (via private Facebook Group - enrolled students only) (normally $6,000)
access to all previous live sessions - catalogued and searchable for your convenience (normally $3,000)
complete study plan for during and after your class - want to always know exactly what to do and when? We've got you covered! (normally $1000)
complete list of need to know gmat content - not sure exactly what you need to know? No problem - this will tell you exactly what to learn and what not to learn so you don't waste any time (normally $1,000)
TGS study guide to make learning all the included material much easier - with just a few reps of our study guide you'll understand everything in the class so well you won't be able to forget it even if you wanted to ;) (normally $1,000)
unlimited text and email support you've got problems? We've got solutions (normally $4,000)
money back guarantee - not happy for any reason? Just let us know and we'll refund you 100% no problem (total value you can try risk free? $20,000)
We're committed to making incredible education accessible to everyone, because we believe everyone benefits from great leadership, including yours! So, today we're offering a very special price so you can get to the next level TODAY
Top Rated Podcast
Our 5-star rated podcast is a student favorite worldwide and averages thousands of downloads every week!
We're here for you - reach out any time!
Email: [email protected]
Direct Message: Facebook, Instagram, Reddit @thegmatstrategy
You can do this! We're here to help you do it faster and easier :)